George Home has long been climbing the ranks for us as a top place to shop for home decor that's affordable but still utterly chic and stylish. With their spring and summer ranges recently going viral on social media, there's a lot of reason to shout about them.
We've previously shared our edit of their Modern Cottage spring range, and we're coming in fast with some additional things worth picking up as per the Ideal Home team's recommendations, as well as some things you may be better off leaving on the shelf.
3 things you should always buy from George Home
Before we start, allow us to preface that you don't need to live near a 'big Asda' to shop their home collection. They allow home delivery as well as click and collect for your convenience, so you don't miss out on the fun.
1. Bar carts
Bar carts are easily one of George Home's winners, and our Deputy Digital Editor, Rebecca Knight, will be the first to put you on.
'I will rave to anyone who will listen about my Asda bar cart,' she says. 'I was so impressed I'd trust most small furniture from there.'
Rebecca loves her Black Trinks Trolley (opens in new tab), however, it's unfortunately out of stock (a testament to how well-sought-after it is), but luckily, their Gold Metal Trim Drinks Trolley (opens in new tab) is still up for grabs for £35 and we think it's so chic-looking.
2. Bedding
Believe us when we tell you that bedding from George Home is one of the most affordable but equally high-quality and oh-so-cute. We're a sucker for their patterned duvet covers and pillowcases. We love the tufted duvet cover trend, and this Cotton Washed Tuft Duvet Set (opens in new tab) starting at £24 is to die for.
Even influencers on Instagram (opens in new tab) are fawning over these lilac scalloped pillowcases for £8 (opens in new tab), and we think it's a staple for the spring season.
3. Poster photo frames
It's been proven that art helps improves wellbeing in the home, and it's a whole lot easier to do with this sturdy Black Poster Photo Frames 3 Pack for £27 (opens in new tab). Our Deputy Digital Editor, Rebecca Knight, has these frames in both the black and wooden finish and she swears by them for hanging up any striking pieces to add to your gallery wall ideas.
3 things you should avoid from George Home
Of course, before we start, as always, take these with a pinch of salt as something we probably wouldn't pick up again could be a holy grail for you and your home!
1. Berber/shaggy rugs
While for the most part, the rug choices at George Home are pretty pleasant, however, this one in particular pales in comparison to other competitors.
The Homemaker Snug Berber Rug starts at £25 (opens in new tab), a price that can't be faulted, but Ideal Home's Rebecca Knight comments that hers is only a year old and already looking quite tired.
'I wish I'd just paid a bit more for a better quality one.'
2. Large mirrors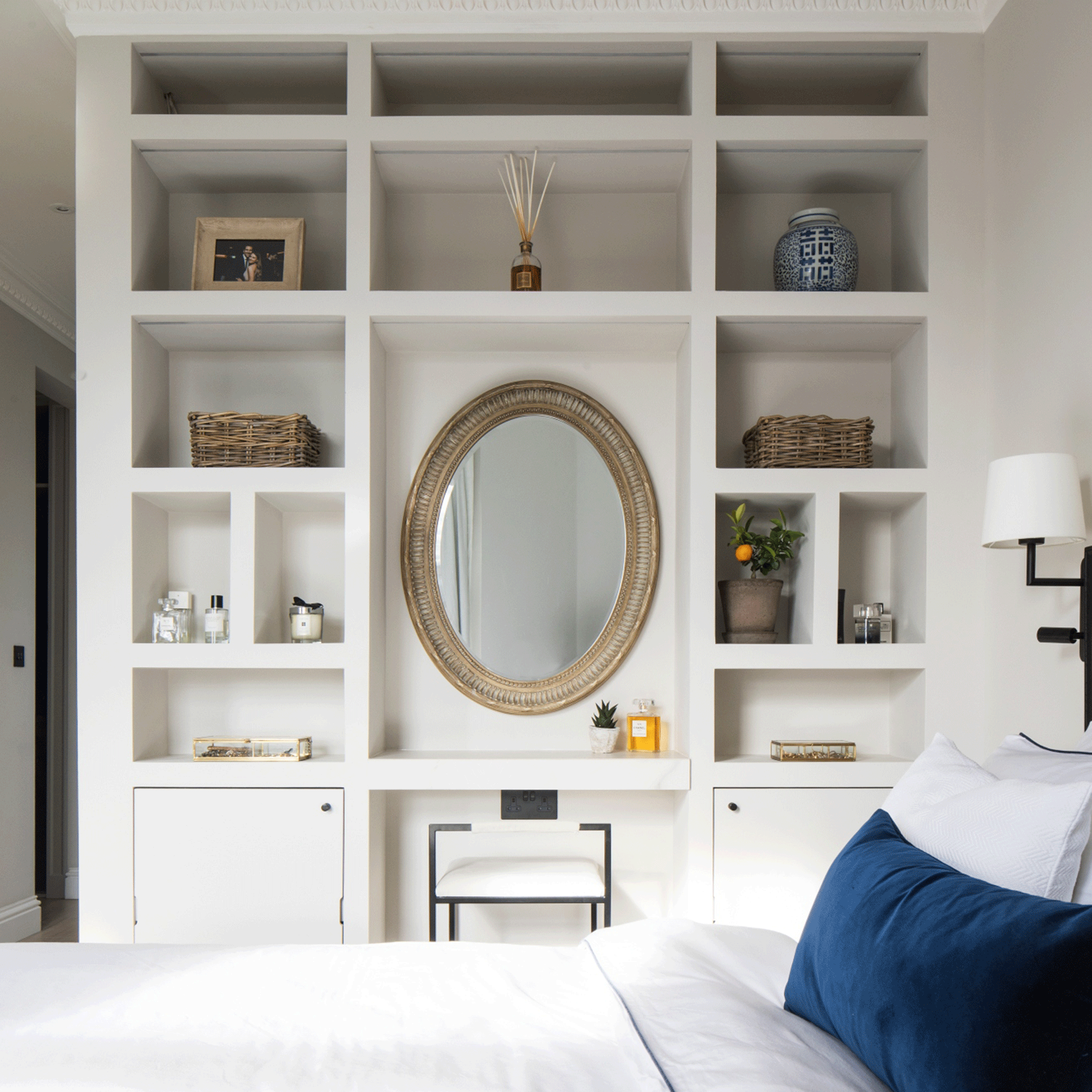 Fleshing out your bedroom mirror ideas is always a staple way to decorate your home, but you might want to reconsider before bagging one from George Home.
Reviewers have commented that the larger mirrors are often poorly packaged, with many complaining that their order was already damaged upon arrival.
If you're after a mirror from here, it might be worth just popping in-store to double-check its quality before taking it home.
3. Plastic storage containers
We love discovering a new storage and organisation tip or two, but you might want to ensure you're getting the best bang for your buck before shopping for any old deal.
Similar to the mirror issue, there appears to be a shipping and packaging problem with some of the larger plastic storage containers, so to avoid disappointment, opt for a different storage solution from the brand and read up on the reviews prior.
All in all, we love George Home and continue to vouch for it as our best-known secret for keeping our home decor on point. Will you be picking up anything from our editor's picks?