Dara Huang, judge for Channel 4's new interior design competition series, The Big Interiors Battle, reveals the most common mistake people often make when arranging furniture in a bedroom.
Architect and entrepreneur, Dara Huang (opens in new tab), founder of Design Haus Liberty (opens in new tab), returns to Channel 4 after her appearance on last year's Britain's Most Expensive Houses as a judge for The Big Interiors Battle. The first episode aired yesterday on Channel 4.
We grilled Dara for her interior design tips, and our first stop was discussing bedroom ideas.
The worst bedroom design mistake
In an interview with Ideal Home, we asked Dara what she thought was the worst mistake to make when designing a bedroom, to which she responded: 'Beds that are facing the wrong way.'
She adds, 'Not that I'm so into feng shui, but to me, feng shui is just intuition or a vibe you feel. When you walk into a space, it needs to feel right.'
And knowing where to put a bed in a room to help you sleep better is so important.
Feng shui is not a one-size fits all, as it depends completely on your existing bedroom layout and surrounding space.
'You want to make sure that the bed is facing a way where it gives space to the room and it feels natural. You don't really want to have the headboard too close to the door, and you want to be able to face the bed. It's just placement.'
And Dara believes this to be the same concept in any room in your home. 'Even in living rooms, people put their furniture in the wrong place,' she says. 'It's the same furniture, just move it around!'
'They need to keep moving it and keep moving it until it feels right. That's it, it's a feeling and sometimes people just give up. They do it once and then they're like, 'Okay that's it!'
We then asked Dara how we could tell when the feeling is right if we were to rearrange our furniture. She answered, 'There's this article written on 'how do you know when a painting is done.'
'I paint, and sometimes I paint something and it looks amazing after 2 days and I'm done, but sometimes I'll work on it for weeks and say, 'It's not done, something doesn't feel right.' And it's the same thing with interiors and styling which a lot of people don't know about.'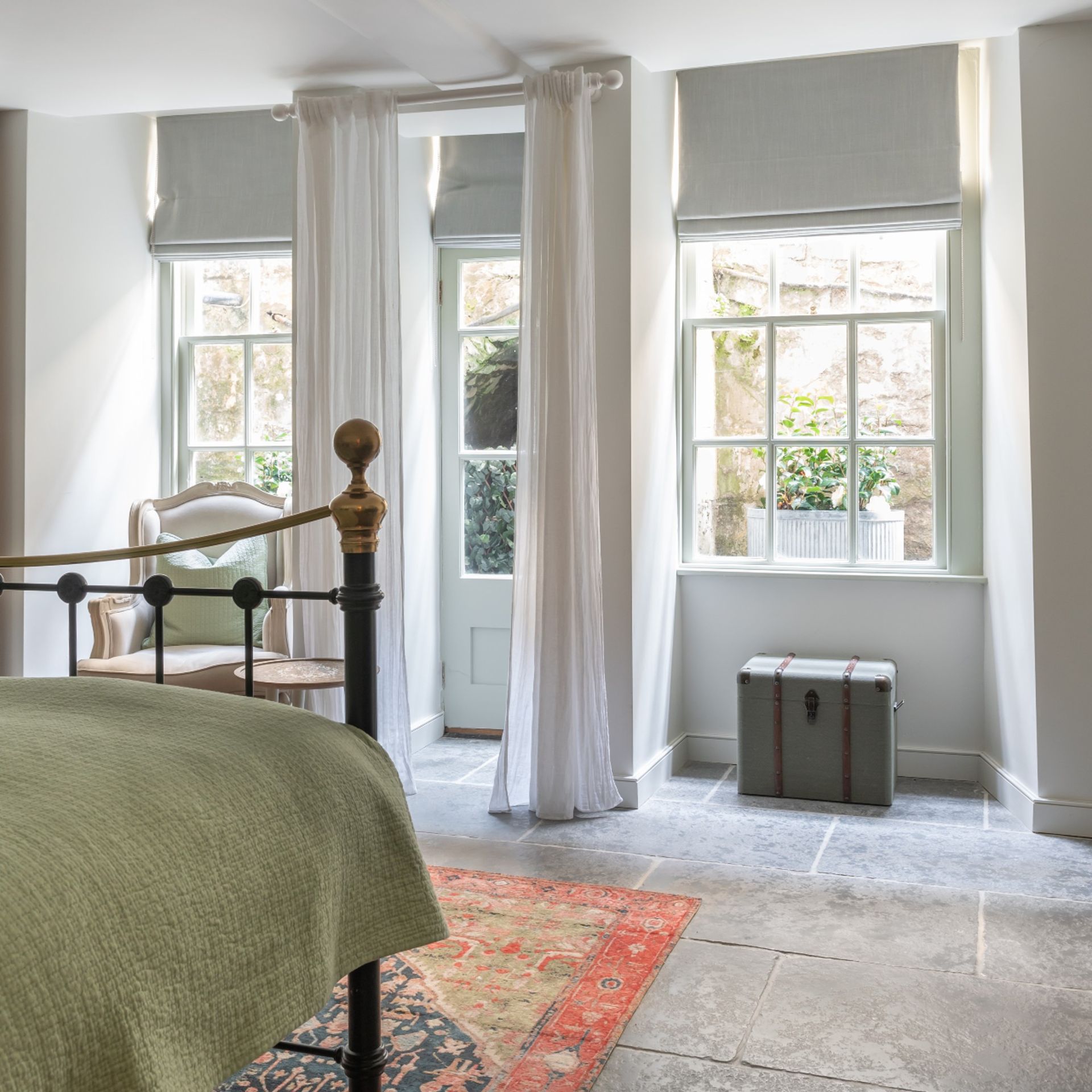 Dara encourages us by saying it's a skill set that you can actually train. 'Put things together and then take a step back and ask yourself, how does it feel, how does it flow, and does it look balanced?'
'It takes time, but I definitely encourage people to keep practising.'
The Big Interiors Battle is available to watch at 8pm on Fridays on Channel 4 or to stream online on All 4. (opens in new tab)