Kelly Hoppen shares her top tips on transitioning your outdoor living room ideas and decor so it's ready for a whole season-long of entertaining and lounging fit for the sunshine.
Interior designer, Kelly Hoppen, has always been to our rescue when it comes to figuring out ways to style any new home decor trends and make our living spaces really feel like our own – and with the coming of the seasonal change, she's stocked up with tips on how to incorporate the newest garden trends and make your outdoor space garden party and BBQ ready.
Kelly Hoppen's five top tips for creating the perfect outdoor living room
Having just launched a new collection with QVC, K by Kelly Hoppen, pieces from her collection have been designed to seamlessly transition between indoors and out as we move into the warmer months.
1. Create cosy oasis
'Incorporating soft lighting such as ceramic lanterns can create a tranquil and balanced atmosphere in your outdoor living area. Combined with candles, this will give the feeling of a gentle, cosy oasis in any patio or garden.'
2. Add sophisticated touches
'To further create an elegant and understated aesthetic, infuse your living space with glass lanterns. The clear, unadorned glass evenly distributes light, generating a warm and inviting atmosphere. With their symmetrical design, the lanterns serve as a dynamic centrepiece that commands attention in any space.'
3. Incorporate more greenery
'My new Set of 2 Outdoor Angled Planters from QVC are perfect for incorporating more greenery into your space and helping to create a calming environment. These unique organic-shaped planters will add visual depth to any space and can be placed strategically to make a design statement to your outdoor areas.'
4. Add a herb garden for al fresco dining
Additionally, if you're styling an outdoor kitchen idea in particular, Kelly says, 'A great way to design without actually building an outdoor kitchen area is to add potted plants or a herb garden. This infuses freshness into the space, enabling you to easily season fish, meat and/or vegetables when entertaining.'
5. Embrace natural elements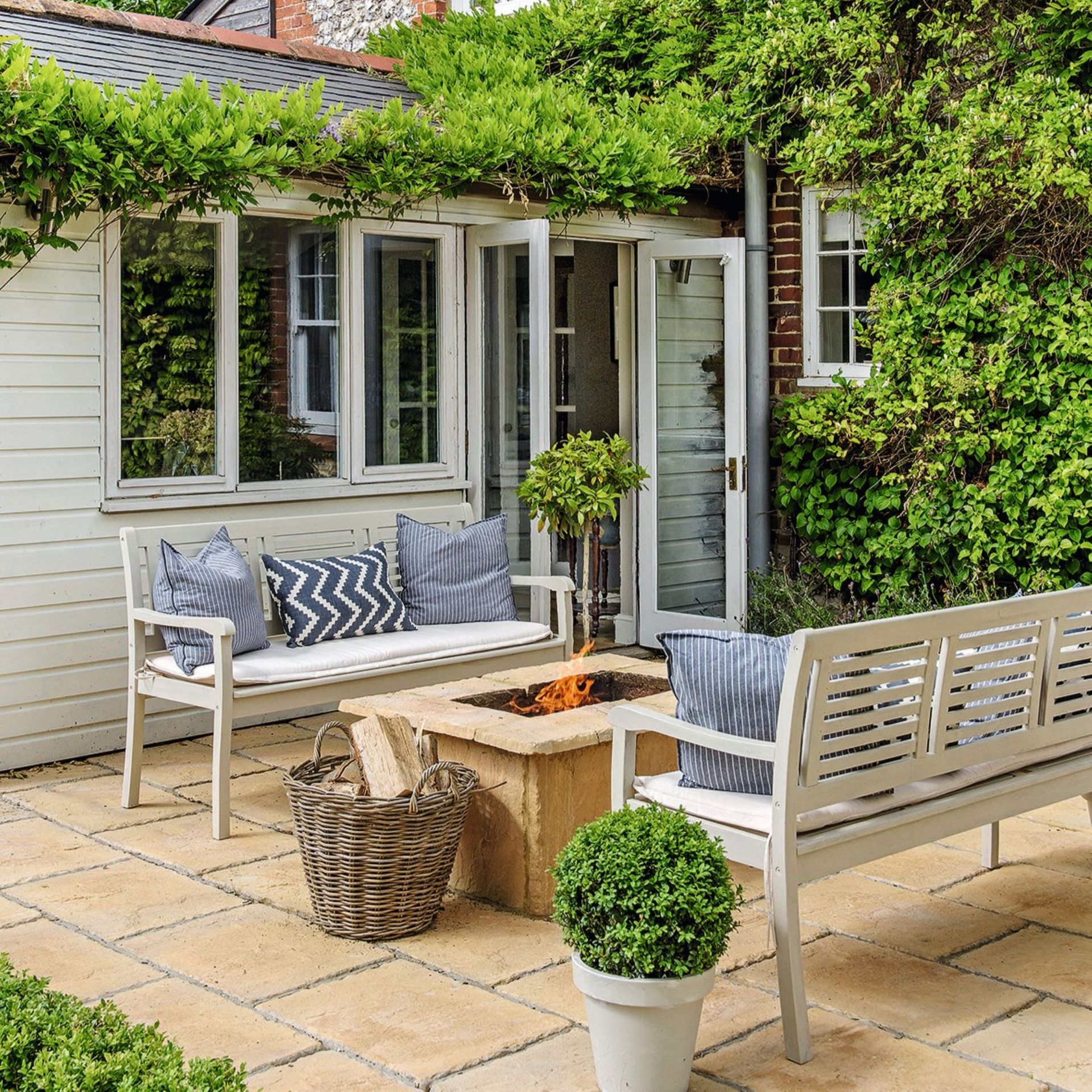 'To create an inviting ambience in your outdoor area, you also want to embrace natural elements by incorporating natural materials like wood, stone, or rattan furniture that bring a sense of organic beauty to your outdoor space.'