There are lots of things to do in order to prepare your home for sale, from addressing any repairs, to cleaning up clutter you might not have touched in years. But you may not have considered that painting your front door is one of the most important things to add to that list.
We all know the importance of kerb appeal when putting your home on the market, and while you might think that that's primarily about driveways and gardens, it also extends to your front door.
Specifically, a recent study has revealed that the colour of your front door could well influence its selling value. So what colour should it be to make sure your home sells for the best price possible?
Which front door colour could boost the value of your home?
When it comes to the best colour to paint your front door to boost the value of your home, you might be surprised to discover that it's not actually neutrals that will win over potential buyers, for the most part – despite neutrals being one of the top paint trends of 2023.
In fact, window and door retailer Safestyle (opens in new tab) conducted a study on recently-sold properties in the UK, and found that homes that have red front doors tend to sell at a higher average price than those with any other door colour.
The data they reviewed found that homes with red doors sold for approximately 36% above the national average house price. And if that's not motivation to get the paint brush out, we don't know what is.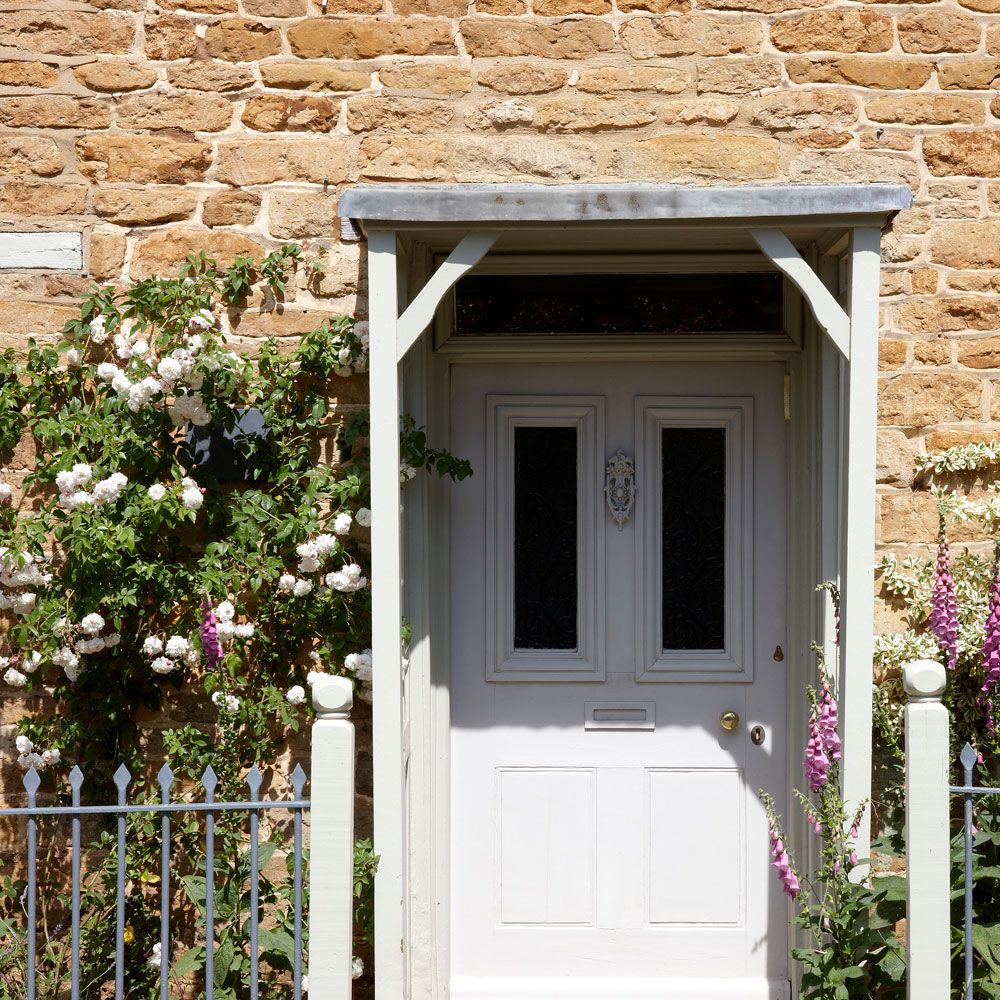 James Smith, property expert at leading estate agents, Richardson and Smith (opens in new tab), explained that in his experience, bold colours do tend to draw potential buyers in more than any other colours.
'Whether you have a new build or a period property, we often find that coloured front doors in bold, striking shades such as red or black help to improve kerb appeal, as they create a stronger first impression and add stylistic features to a property.'
'Studies suggest that the colour red can be an excellent option when it comes to painting your front door if you're looking to sell your home,' agrees Paul Gibbens, property specialist at Housebuyers4u (opens in new tab).
'Red is said to symbolise warmth, hospitality, and positivity, which can be attractive qualities to potential buyers.'
But while red appears to be a great colour option, there were some close runner-ups that aren't quite as bold – if you don't quite feel brave enough for red just yet!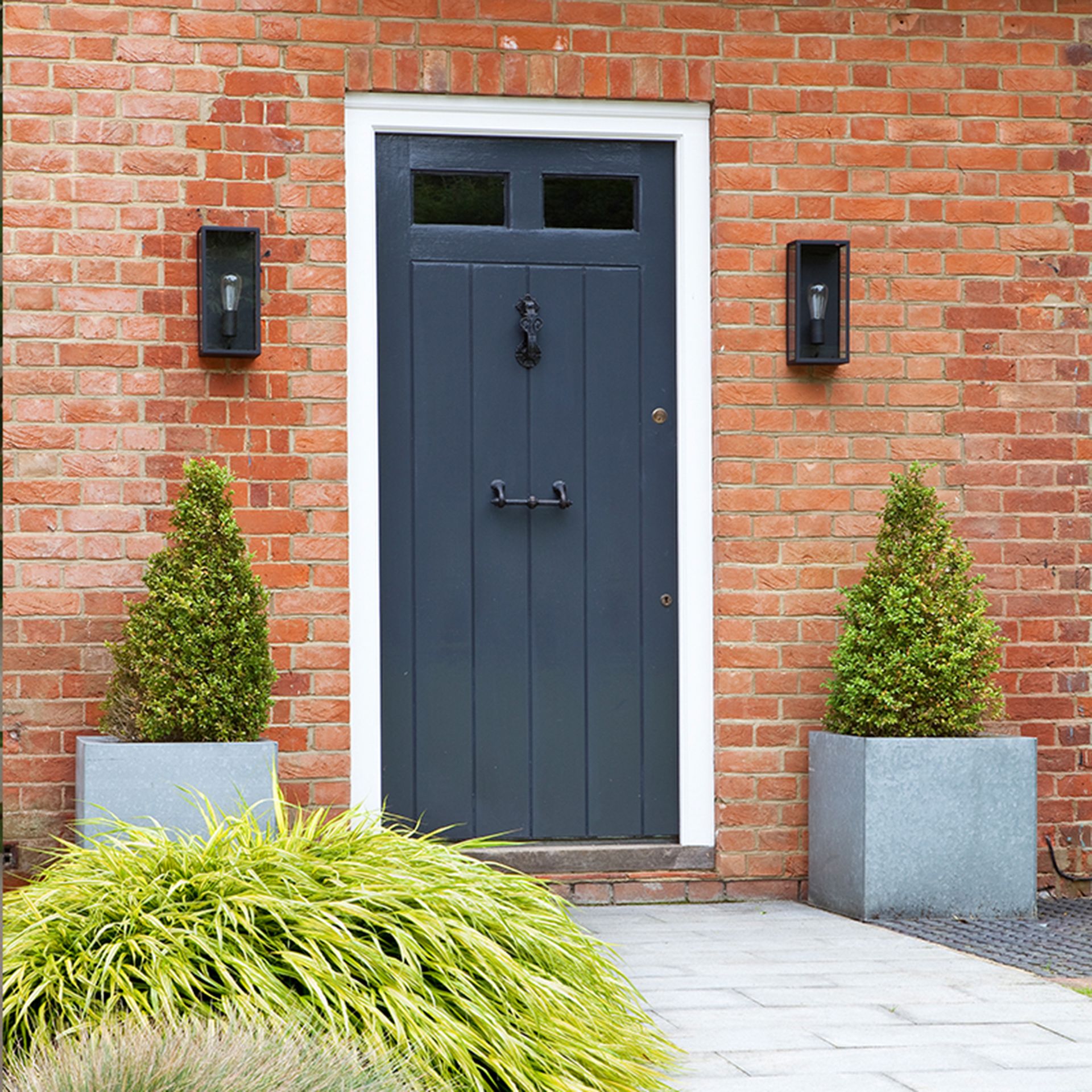 Grey, black, blue and white came in 2nd, 3rd, 4th and 5th place in the study – with homes with these door colours selling for 20%, 11%, 2% and 1% above the national average – suggesting that neutrals are still a very solid choice.
The experts also found that it may make a difference where you're selling your property. In Newcastle, for example, houses with sage green doors sell for 16% above than the average house price – but in Manchester, red is favoured.
Lindsay Johnn, Head of Office at Winchester Strutt & Parker (opens in new tab),  urges that front door colours shouldn't be underestimated when selling a property. 'That first impression when someone approaches your home can make the difference between hearts sinking, or them falling in love with your property.'
However, as with many property decisions, being sympathetic to the type of home you are selling when it comes to the paint colour that will sell your home, is vital.
'You have to consider what will work for your space, so there's not necessarily one colour that will work for every house,' explains Lindsay from Strutt & Parker. 'Period homes and country houses might typically suit more traditional colours and shades – for example, a navy blue can look smart against red bricks, or sage green is very popular with a mellow brick.'
On the flip side, she agreed that colours like red can work brilliantly for certain properties. 'A brightly coloured front door on a terraced townhouse gives you the chance to stand out from your neighbours – while contemporary homes often lend themselves to more unusual colours or designs.'
Above all however, it's important to remember that not all front doors can be painted without permission. 'If your house is Listed, it's worth noting that you may need to consult with your local authority if you're looking to change your front door.'
'You have to consider what will work for your space, so there's not necessarily one colour that will work for every house,' explains Lindsay from Strutt & Parker. 'Period homes and country houses might typically suit more traditional colours and shades – for example, a navy blue can look smart against red bricks, or sage green is very popular with a mellow brick.'
On the flip side, she agreed that colours like red can work brilliantly for certain properties. 'A brightly coloured front door on a terraced townhouse gives you the chance to stand out from your neighbours – while contemporary homes often lend themselves to more unusual colours or designs.'
Above all however, it's important to remember that not all front doors can be painted without permission. 'If your house is Listed, it's worth noting that you may need to consult with your local authority if you're looking to change your front door.'
'You have to consider what will work for your space, so there's not necessarily one colour that will work for every house,' explains Lindsay from Strutt & Parker. 'Period homes and country houses might typically suit more traditional colours and shades – for example, a navy blue can look smart against red bricks, or sage green is very popular with a mellow brick.'
On the flip side, she agreed that colours like red can work brilliantly for certain properties. 'A brightly coloured front door on a terraced townhouse gives you the chance to stand out from your neighbours – while contemporary homes often lend themselves to more unusual colours or designs.'
Above all however, it's important to remember that not all front doors can be painted without permission. 'If your house is Listed, it's worth noting that you may need to consult with your local authority if you're looking to change your front door.'
'You have to consider what will work for your space, so there's not necessarily one colour that will work for every house,' explains Lindsay from Strutt & Parker. 'Period homes and country houses might typically suit more traditional colours and shades – for example, a navy blue can look smart against red bricks, or sage green is very popular with a mellow brick.'
On the flip side, she agreed that colours like red can work brilliantly for certain properties. 'A brightly coloured front door on a terraced townhouse gives you the chance to stand out from your neighbours – while contemporary homes often lend themselves to more unusual colours or designs.'
Above all however, it's important to remember that not all front doors can be painted without permission. 'If your house is Listed, it's worth noting that you may need to consult with your local authority if you're looking to change your front door.'