Experts are predicting that the 'seamless' trend will be taking over our shower spaces as one of the biggest bathroom trends in 2023 – especially, for those who want to create a stylish, open, and light bathroom area in the next 12 months.
After all, now that we're firmly into the New Year, it's time to start thinking about how we might want to refresh our homes in 2023. And of course, the latest interior design trends can provide some seriously useful inspiration.
Often in our homes, our bathrooms can be one of the most neglected spaces decor-wise. But if you're looking for an easier way to upgrade that space, experts are predicting that we're all going to be loving 'seamless' shower screens this year.
Seamless shower screens – what are they?
Ruth Foster, interior designer at online bathroom retailer Victoria Plum (opens in new tab), has predicted that over the course of this year, homeowners will begin to favour 'seamless' shower screens – e.g. clear glass screens without frames. 
While framed shower screens, such as crittall screens, have long been popular, Ruth predicts that we'll instead be opting for almost invisible screens going forward.
She explained, 'In 2023, we will be saying farewell to framed screens and hello to even more glass shower screens. In the last 12 months, online searches for 'glass shower screens' has risen by a massive 87,900 per cent, showing that the seamless and spacious look is on the mind of shoppers for the coming year.'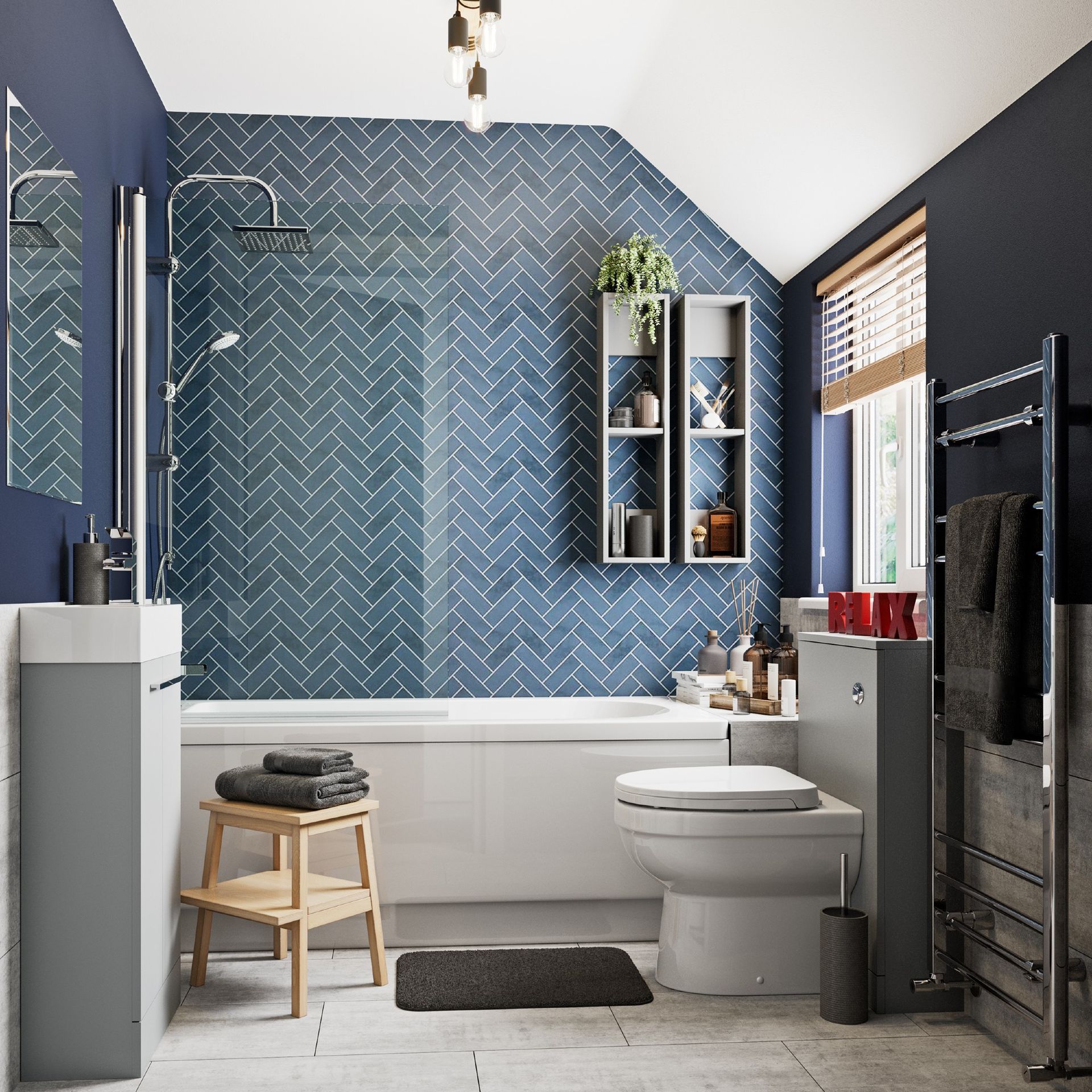 So why it is becoming such a popular trend? Ruth explains that it's because of the airy and open feel it can add to a bathroom.
'Installing a seamless glass shower screen can maximise the feeling of light and space, even in the smallest of bathrooms,' she said. 'Opting for a frameless shower screen also means you have even more opportunity to reflect your personality in your tile design and bathroom fittings, whether that is with gunmetal taps or bold shower panels.'
Fellow bathroom experts agreed, explaining that glass and unframed shower screens are popular due to the feeling of making a bathroom look bigger and more spacious.
James Roberts, Director at Sanctuary Bathrooms (opens in new tab), said, 'Glass, or entirely frameless shower screens, are incredibly popular for a number of reasons. 
'Firstly, the clarity of the glass means that the whole room space is visible, creating an illusion of a much bigger room,' he said.
'If you are creating an eye-catching space, then there's also a benefit of having the whole space visible as soon as you walk into it, meaning observers can enjoy the full aesthetic, and you can maximise the investment in any bespoke, personalised or decorative features that provide a unique personality to the space. Finally, there is also a convenience factor for cleaning.'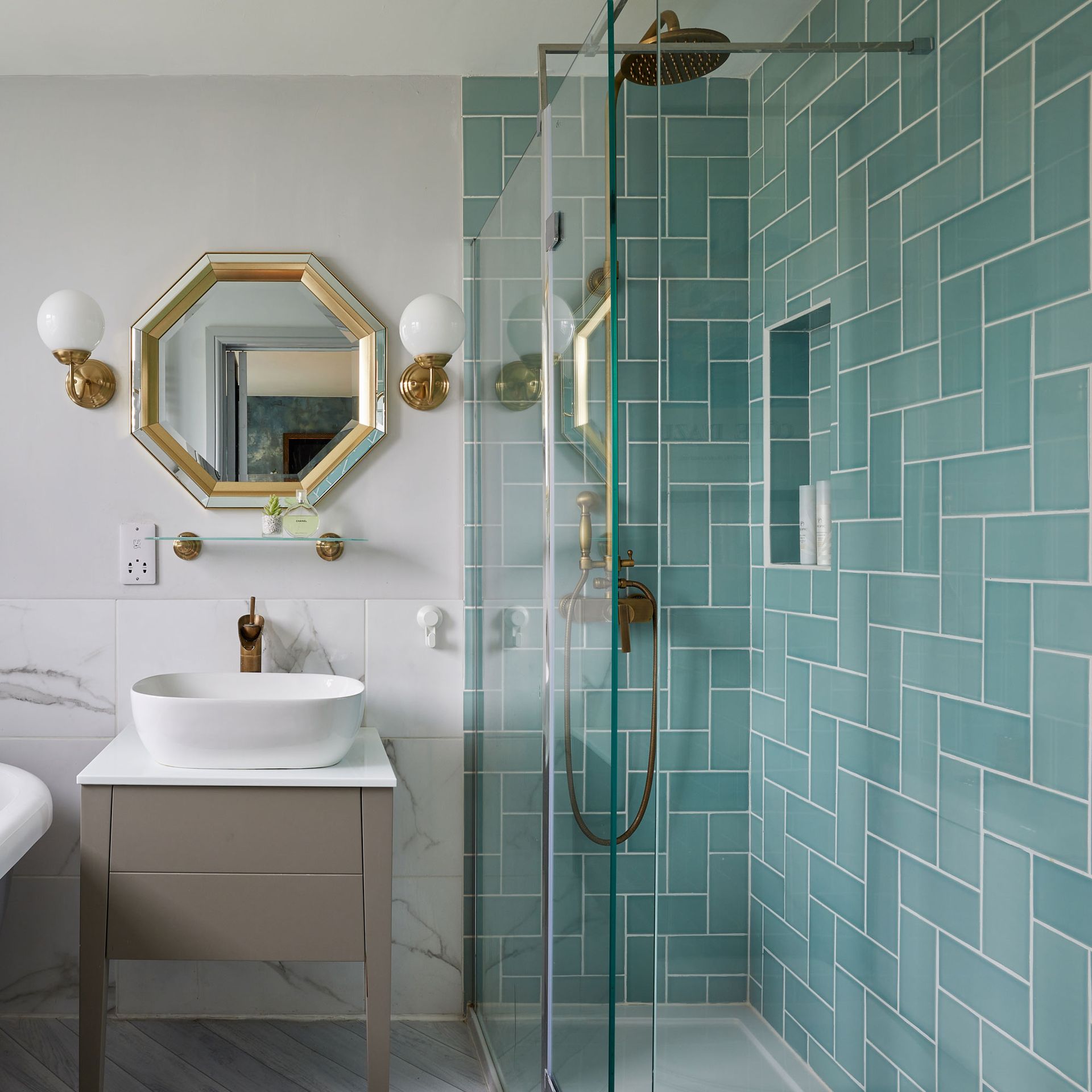 James also explained that while they may look like a more premium option, 'seamless' glass shower screens can actually work out to be less expensive – making them even more attractive to renovators.
'There is a potential cost benefit with some glass panel screens working out cheaper than those with frames – certainly in the coloured options – because of the need for less materials in the production (as well as matching components for fitting). 
'As such, they can prove to be an affordable option with compromising on the quality or luxury of the product.' A win-win!
Will you be embracing this 2023 trend this year?