Honestly, we never expected to see the word 'erotic' on our list of must-try garden ideas. However, that's the USP of Aphrodite's Garden (aka the ultimate erotic garden) at this year's Royal Hampton Court Flower Show. 
Overseen by Julia Hill, Sophie Knittel, Saskia Little, and Lois Moxon-Holt of the MHLK Collective, the exhibit – which has been described as a 'pocket planting' garden for the Greek goddess of love, beauty, pleasure and fertility – aims to move us away from some of the more twee garden trends out there.
Instead, it uses blooms and materials with famed aphrodisiac properties in a bid to steer us toward something a little more daring (and a lot more romantic).
The erotic garden
Garden designer Matthew Childs is among those that has heaped praise upon the display, which features heavily scented myrtle and jasmine, as well as pomegranate and fruit trees.
There is even a garden path that's been crafted from crushed whelk and oyster shells, and let's not forget an extra-special appearance from this year's 'it' flower: the opium poppy.
Matthew is an award-winning garden designer and has designed a diverse range of exciting landscapes both in the UK and internationally. His approach to garden design is to tailor gardens to each client and produce very human outdoor spaces which have a strong narrative, are a reflection of the people who use them and the surroundings in which they sit.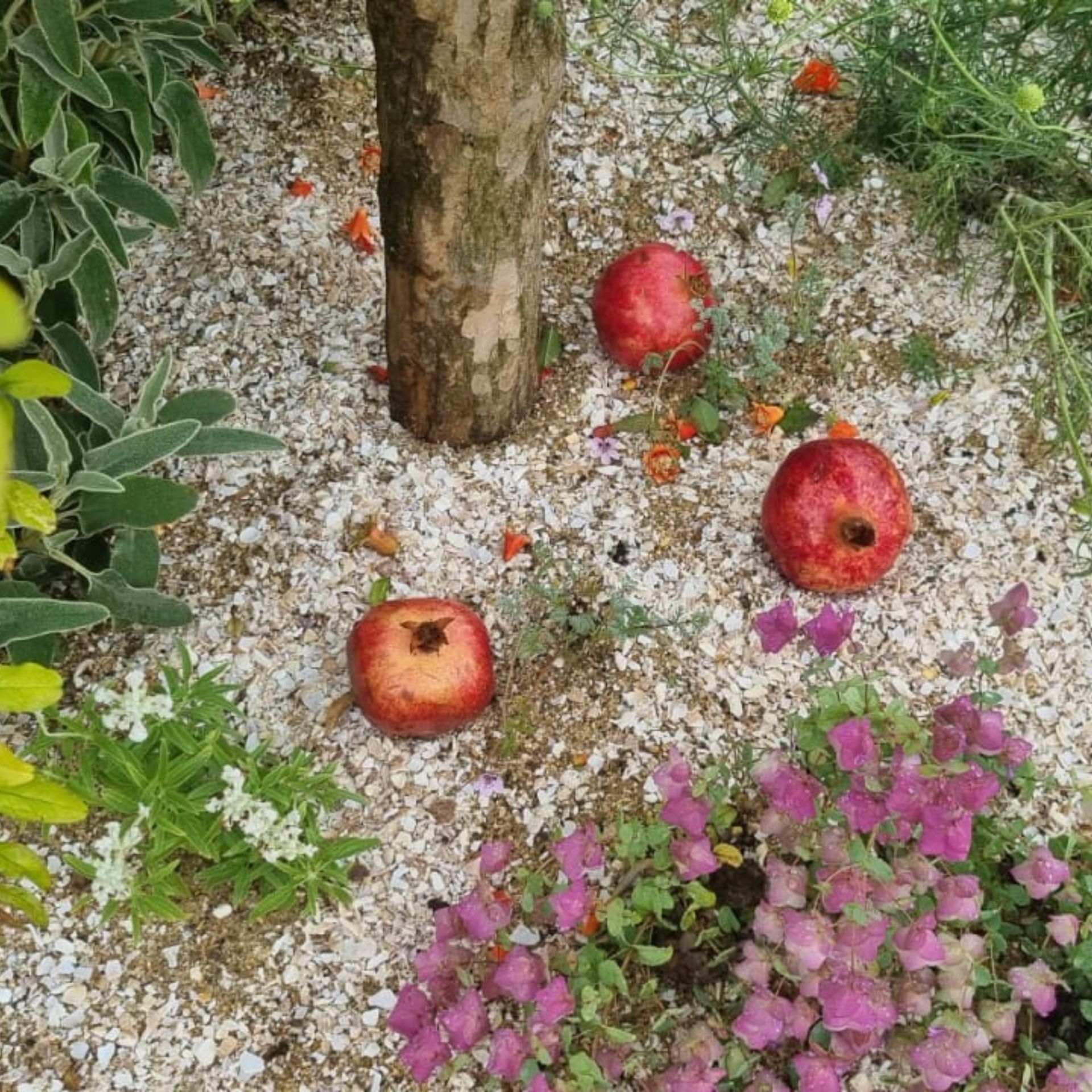 'I was lucky to see this garden in the flesh at the show and it got me thinking that all gardens should be a place of sensory delight and passion,' says Matthew.
So, how best to go about recreating the erotic garden look in our own backyards? Here are a few ideas to help us get it on…
1. Opt for perfumed plants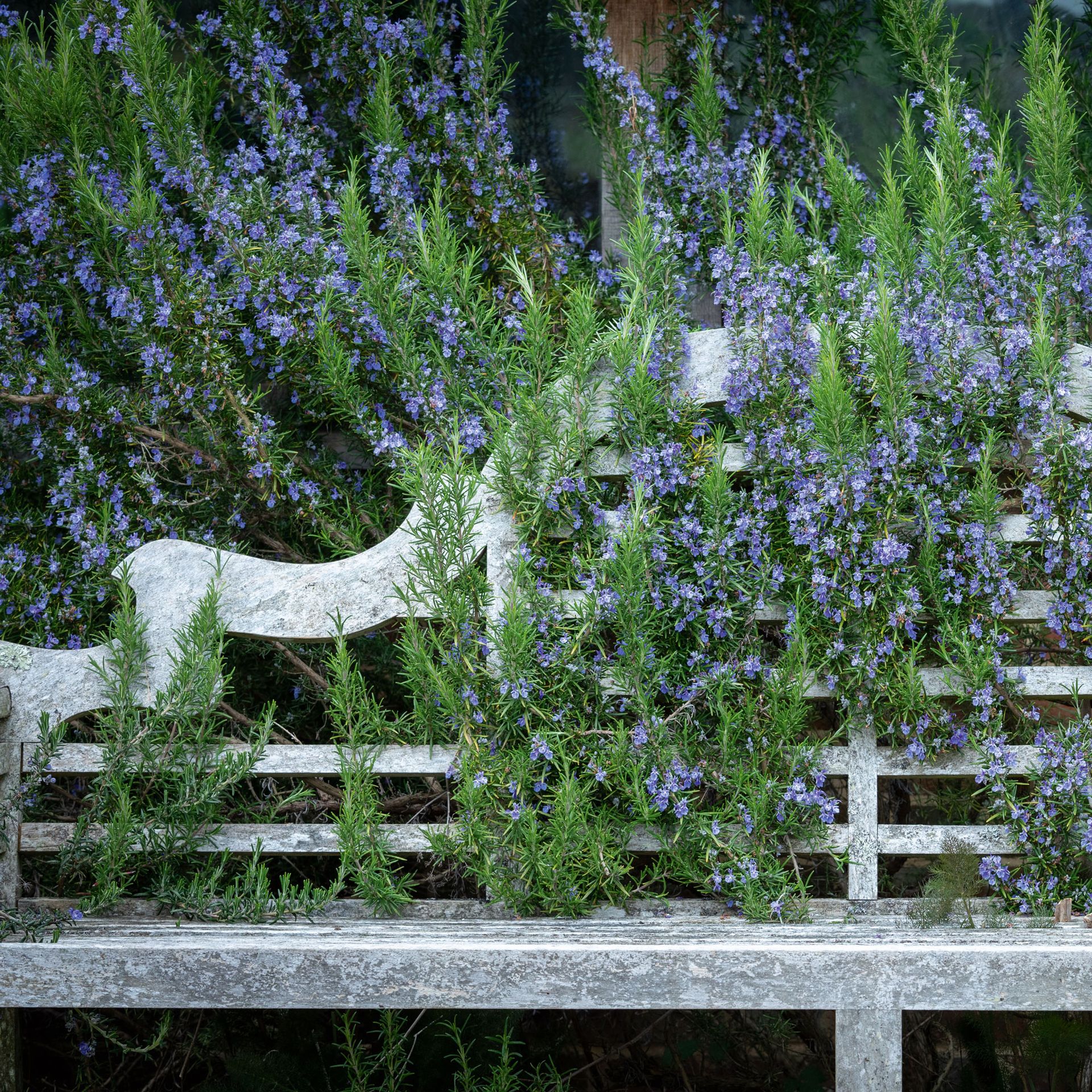 Try to think about using plants that will intoxicate all of the senses – including scent.
'Think roses, jasmine, mock orange, sweet box and aromatic herbs like thyme and rosemary,' says Matthew.
Morris Hankinson, director of Hopes Grove Nurseries, also recommends trachelospermum jasminoides (better known as star jasmine).
Morris Hankinson is the founder and managing director of Hopes Grove Nurseries Ltd, the UK's only specialist grower-retailer of hedging plants. He established the thriving business in 1992, shortly after graduating with a Commercial Horticulture Degree from Writtle College, Essex. 
'No romantic garden would be complete without this beauty,' he says. 'During the warm summer evenings, the scent of countless, perfect star-shaped white flowers is completely intoxicating.
'Fill your garden with this perfume of love and you will find it most practical too, the perfumed flowers last for at least three months, outlasting any casual dalliance.'
2. Set the mood with colour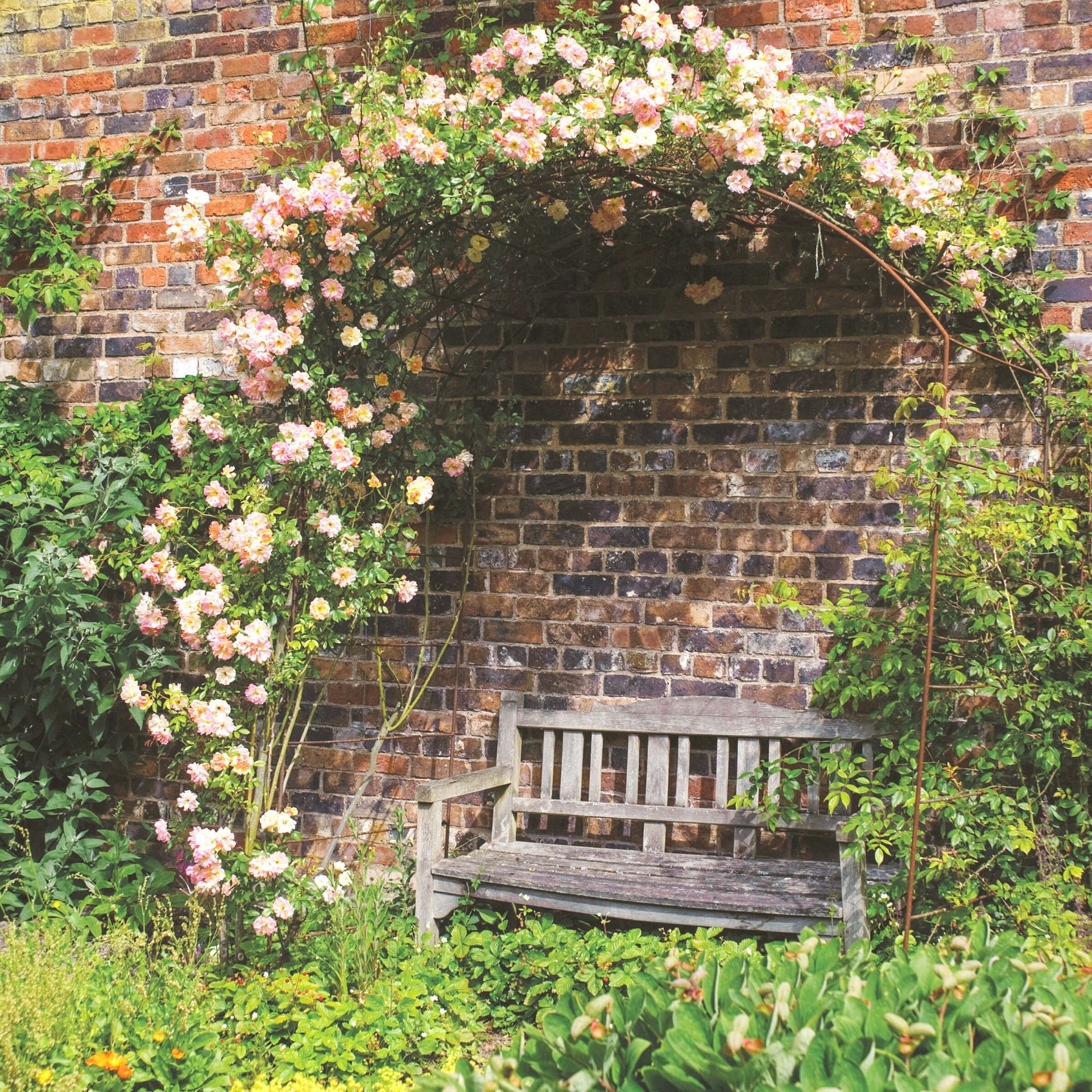 Colour communicates without even speaking, so it makes sense that using certain hues and shades in your erotic garden will help to set the mood.
'You can create atmosphere with colour,' says Matthew. 'Hot oranges, reds and pinks are great for full-on passion, or try calm whites, blues and soft pinks for a more gentle intimate feel.'
While there are plenty of gorgeous blooms that can help you achieve this effect, of course, Morris is a fan of an old favourite: Sweet Williams.
'One of our oldest cottage garden plants, these have been in continuous cultivation in our gardens since before 1600,' he says. 'The clusters of fringed flowers come in all kinds of colours – pinks, purples, reds and whites – and are a magnet for bees and butterflies.'
When you consider the fact that the name Sweet William signifies gallantry (and is often given to lovelorn young men in folklore), there's more than one reason to include this cottagecore favourite in your erotic garden.
3. Pile on the texture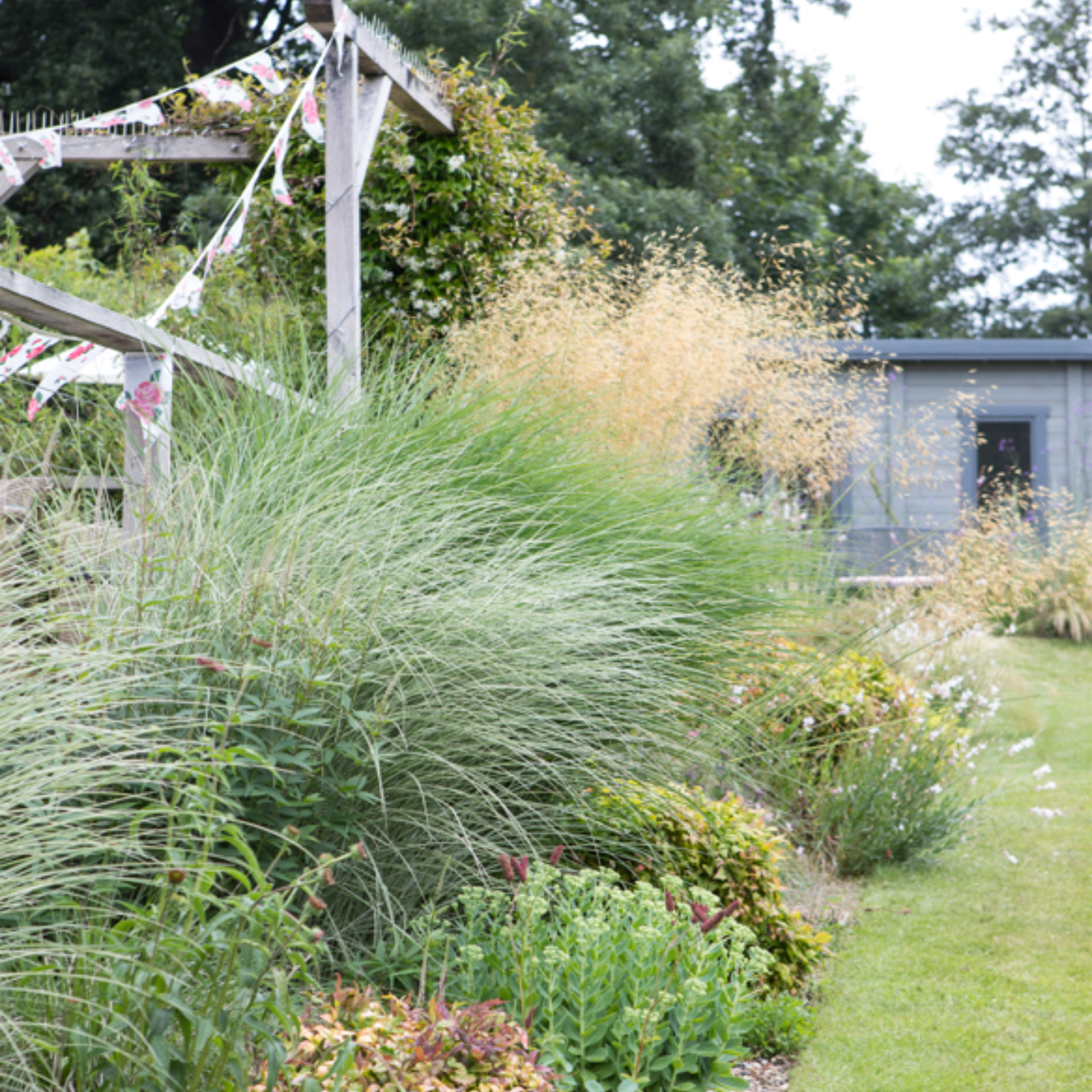 If you want to take your erotic garden to another level, you need to be prepared to get touchy-feely. Or, to quote Matthew, play with different textures.
'Try utilising plants that have great textural qualities, such as the soft leaves of  Stachys byantina 'Lambs ears' or the feathery plumes of Pampas grass,' he says. 
'Plant the latter in your front garden and you never know what might happen!'
4. Look for plants with deeper meanings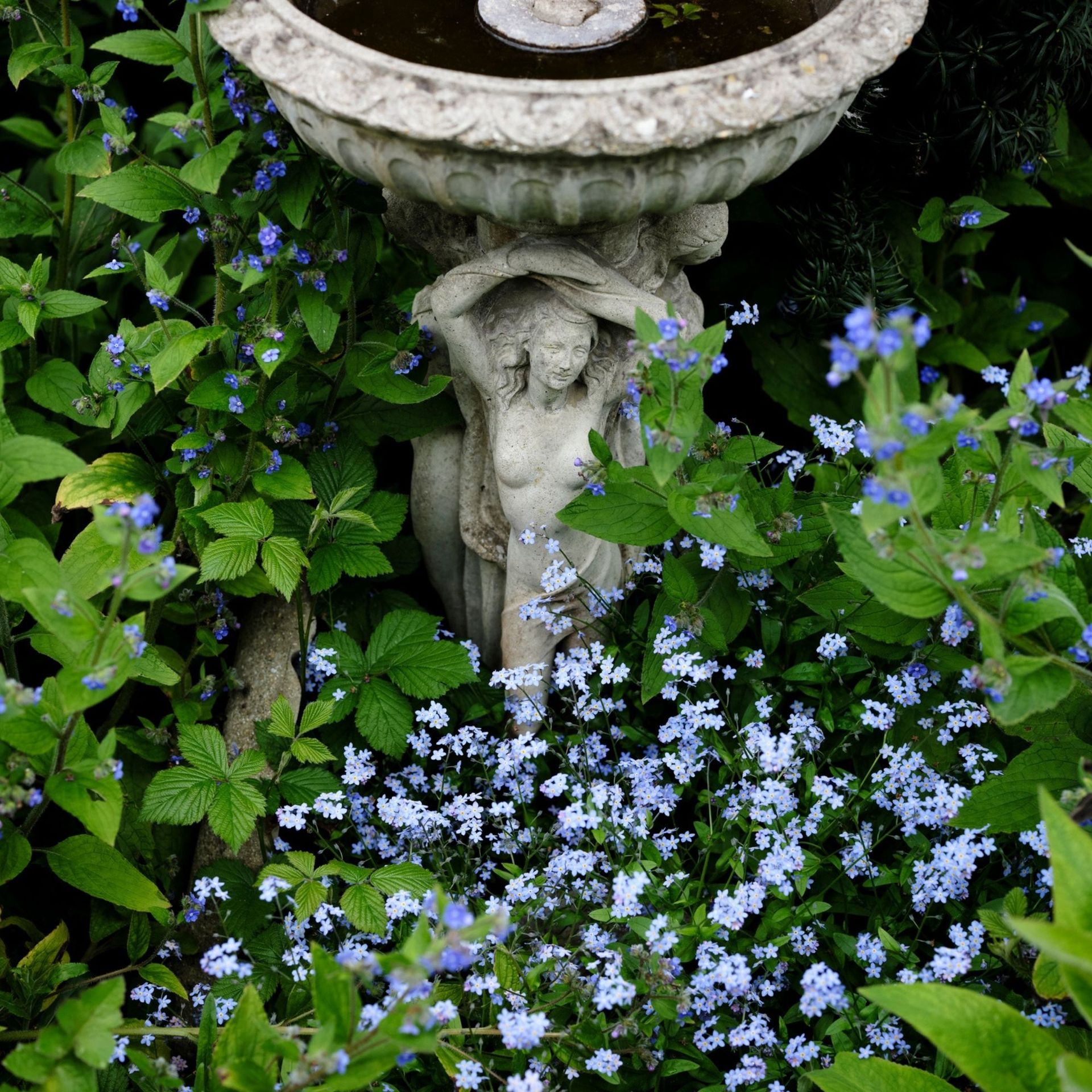 You don't have to fill your erotic garden with aphrodisiacs: you can instead opt for plants that are linked to love, sex and erotica.
'Forget-me-nots are so named because when the tiny blue flowers are gifted to someone, they represent a promise that you will always keep them in your thoughts,' explains Morris. 'And this plucky little biennial will self-seed itself, spreading the love through your beds and borders.'
Foxgloves, meanwhile, are 'deadly toxic, and can cause skin irritation, nausea, headaches and even death,' he continues. 
'However, the digitoxin poison causing these terrible symptoms, when used in just the right amounts, can be an effective stimulant treatment for a failing heart and has been used as such since the 17th century.'
Essentially, there's more to building an erotic garden than you might think: you have to awaken each of the senses individually. 
And there we were thinking we could just stick Je t'aime moi non plus on Spotify and blast it out over the garden, eh?
What is the most romantic flower?
Roses (and red roses in particular) have long been championed as the most romantic flowers of all.
'These beautiful and often sweetly scented flowers have been cultivated for at least 5000 years,' says Morris. 'It's the first flower most of us think of on Valentine's Day and the quintessential plant in almost any romantic English garden you care to think of.'
Unsurprisingly, it takes our number one spot by a mile.
How can I make my garden romantic?
The easiest way to build an erotic garden is to focus on awakening each of the senses in turn: fruit trees for taste, vibrant roses for sight, sweet-smelling jasmine for scent, pampas grass for touch, and Tibetan wind chimes for sound.
You could also plant something like dicentra spectabilis, better known to many of us as Bleeding Heart, for a truly visual reminder.
'It is so named because of its sumptuous arching flower spikes with the flowers almost dripping from them,' says Morris. 
'This beauty was introduced to our gardens in 1810 only to then be lost for decades. And then it was discovered all over again in 1846, it reads like a tale of love lost, and found all over again, surely absence does make the heart grow fonder!'