UK house prices have dropped at the sharpest annual rate since July 2009, with a decline of 3.8% reported in July 2023. Nationwide Building Society reveals that house prices have fallen again month on month, down 0.2% from June, in accordance with our house price predictions for the next five years.
Property prices this year have seen a continuous decline as a result of inflation, increased mortgage rates, and not to mention the looming cost of living crisis. While on paper, the concept of fallen property prices looks desirable, according to Nationwide, higher mortgage interest rates, unfortunately, continue to make affordability a challenge for those looking to buy a house.
UK house prices drop at sharpest rate since 2009
According to figures published in Nationwide's House Price Index for July, the average price of a house is now £260,828, down 0.2% from June when the average house price sat at £262,239.
Commenting on the figures, Robert Gardner, chief economist at Nationwide says, 'Annual house price growth edged down to -3.8% in July. This was the weakest outturn since July 2009, although it is only modestly lower than the -3.5% recorded last month. As a result, the price of a typical home is now 4.5% below the August 2022 peak.'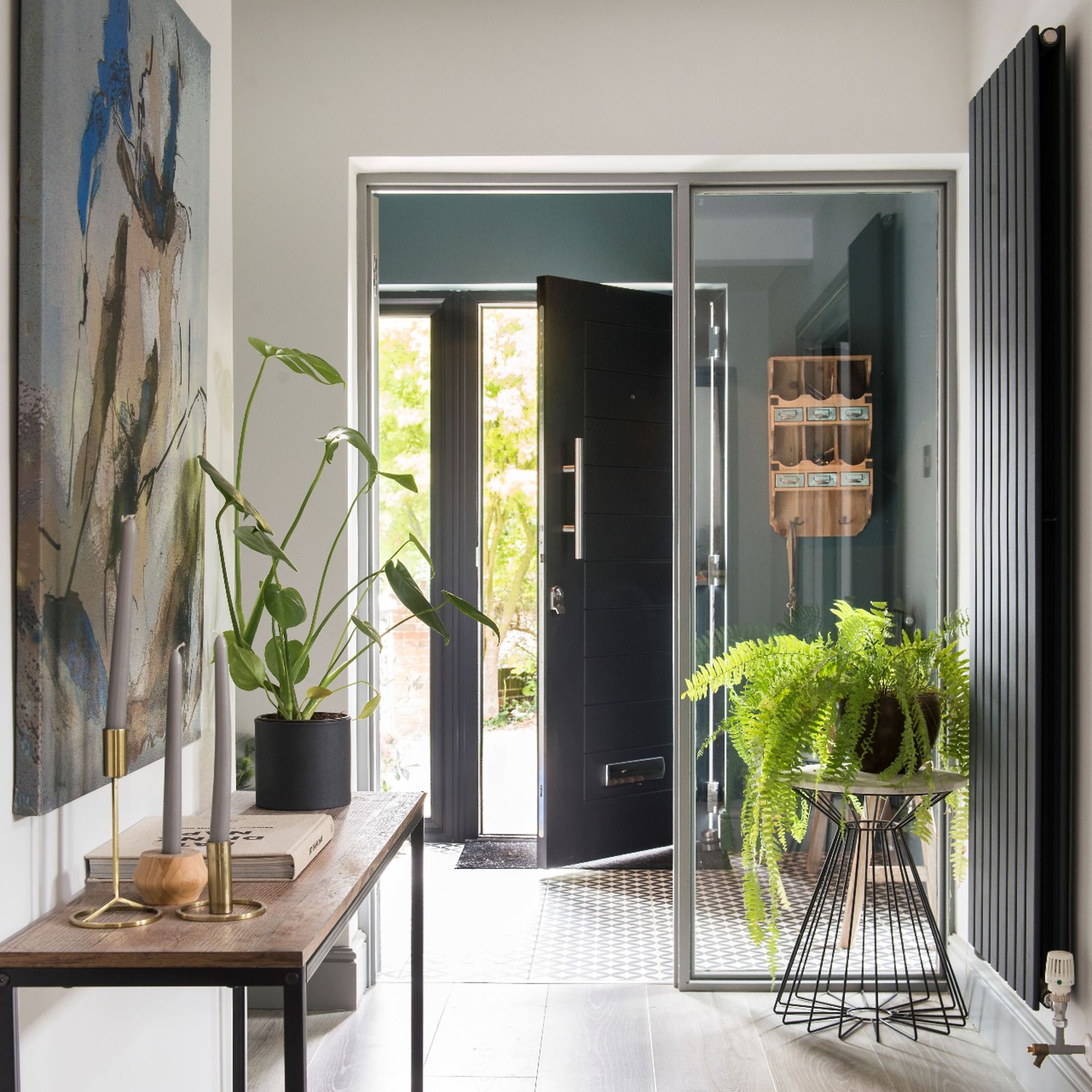 If you're wondering 'Is a good time to buy a house?', Alice Haine, personal finance analyst at Bestinvest says, 'While house prices dropped at their fastest annual pace in 14 years in July, buyers should remember that prices are still very high and only £13,000 below the peak seen in August last year.'
'This means affordability for those looking to buy a home with a mortgage is still extremely stretched,' she continues.
'A typical first-time buyer planning to buy a home with a 20% deposit would see 43% of their disposable income swallowed up by mortgage payments, according to Nationwide,' reiterates Alice. 'A sharp rise on 32% a year ago and significantly above the long-term average of 29%.'
This means new homeowners would expect to spend just over a third of their take-home wage on mortgage payments – and this doesn't even begin to scratch the surface of our many burning mortgage questions.
The current state of the UK housing market
'As a result, the UK housing market is fairly subdued at the moment with activity about 20% below 2019 levels,' explains Alice. This is due to both buyers and sellers carefully considering whether now is the best time to buy or sell a house.
Robert Gardner at Nationwide adds, 'There were 86,000 completed housing transactions in June,' which is down from more than 100,000 just last year.
Alice continues, 'With prices likely to fall further in the coming months, first-time buyers could consider pausing their buying plans not only to secure a better price but also to see if mortgage rates ease – with both factors improving their affordability levels.'
'For existing homeowners, selling now runs the risk that they may not secure the price they want. However, with prices expected to dip further, it might be wise to move fast to ensure they secure the best deal they can while prices are still elevated.'
Robert ends on this note, 'While activity is likely to remain subdued in the near term, healthy rates of nominal income growth, together with modestly lower house prices, should help to improve housing affordability over time, especially if mortgage rates moderate once Bank Rate peaks.'